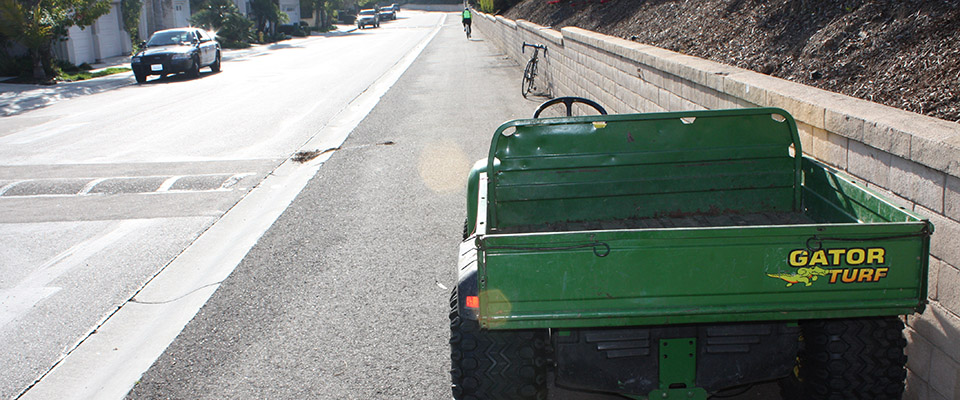 VERDICT: $475,000
ATTORNEYS: Plaintiff – Daniel K. Balaban (Balaban and Spielberger LLP, Los Angeles).
Defendant – Sylvia S. Aceves, Randall L. Brownwood (Austin, Brownwood, Cannon & Santa Cruz, San Diego) for Watersedge Landscape.
FACTS: Zulma Pereira sued Watersedge Landscape Inc. dba Cutting Edge Turf; Palacio Del Mar; Carmel Valley Village I Home Owners Association; and Mauzy Management Inc., in connection with a biking incident that occurred in February
2012.
ANIMATION SAMPLES:
PLAINTIFF'S CONTENTIONS: Plaintiff was riding her bicycle along a bike path in Palacio Del Mar, a private community, when she hit a garden hose. She was ejected from her bike as a result and injured her head and face. Plaintiff contended
that the garden hose was unavoidable and blamed the landscaper, Watersedge, for leaving the offending hose on the bicycle path. Plaintiff sued defendants alleging negligent maintenance of the bicycle path, creating a dangerous condition.
DEFENDANTS' CONTENTIONS: Defendants claimed the allegedly dangerous condition complained of was open and obvious and that plaintiff should have avoided it. Defendants also disputed the extent of plaintiff's claimed injuries.
INJURIES: Pereira sustained facial fractures and a concussion. She claimed she suffered from post-concussive syndrome and a sunken eye due to the orbital fracture she sustained.
RESULT: The matter proceeded against Watersedge only. Ultimately, the jury found Pereira and Watersedge equally liable and awarded Pereira $475,000.