Kahren Harutyunyan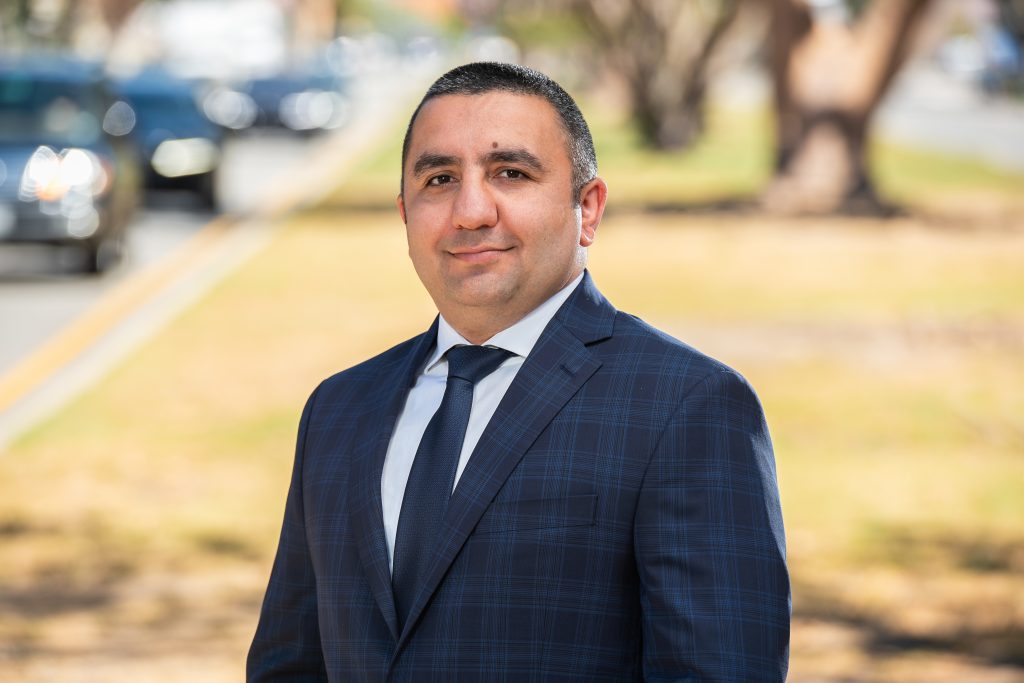 Kahren Harutyunyan joined Balaban & Spielberger, LLP as an associate in 2016. Kahren specializes in working on complex cases involving catastrophic injuries, wrongful death, product defects, medical malpractice, business and government torts.
Kahren has a uniquely diverse professional and personal background. Prior to becoming an attorney, he had a 15-year boxing career, which included an amateur national title in 1999, including a Best Boxer of the Tournament Award, a professional North American Boxing Organization (NABO) Championship and a No. 5 ranking in the world by World Boxing Organization (WBO) while a full time student at UCLA.
After obtaining his Bachelors of Arts in English from UCLA and retiring from professional boxing, Kahren wanted to pass his knowledge and experience of boxing to the new generation of underrepresented fighters and became the youngest professional boxing promoter licensed by the California State Athletic Commission (CSAC). That is when he faced his first major legal challenge – years before he even attended law school – a 63-year-old ban on boxing events in his hometown Glendale.
Kahren successfully advocated on behalf of the local athletes and sports fans, working closely with the City Government, including the City Attorney's Office, Glendale Police, Fire, Parks & Recreations and other departments. After a two-year effort, Kahren overturned the 63-year-old ban, paving the way for a number of nationally televised events from the Glendale Civic Auditorium, generating interest, publicity and much-needed funds for his hometown, Glendale. Kahren's fighting and leadership experience inspired him to reinvent himself and pursue a career in law.
Education:
Southwestern Law School – Juris Doctor
UCLA – Bachelors of Arts in English
Memberships:
Consumer Attorneys of California
California Attorneys Association of Los Angeles
American Association of Justice
Armenian Bar Association
Eastern Europe Bar Association
Languages Spoken:
Office: 424-832-7677
Email: Kahren@dbaslaw.com