Daniel Balaban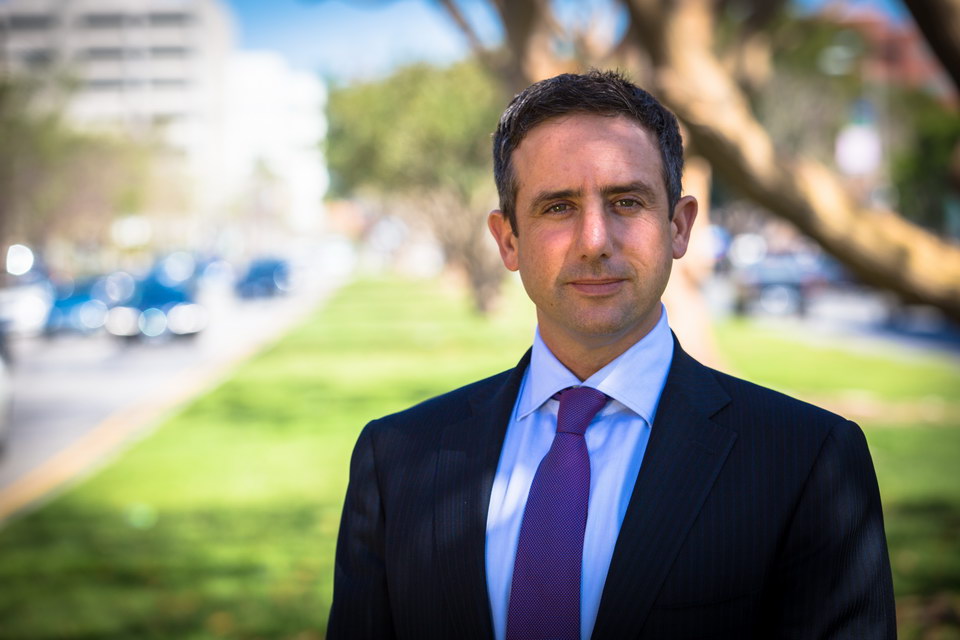 Daniel Balaban is one of the country's most determined litigators. Working tirelessly on behalf of his clients, he is driven to lend his talents to those in need. His impressive skill in the courtroom is well established. Within just five years of establishing the firm, Daniel has recovered over 100 million dollars in verdicts, awards and settlements including numerous 7 and 8 figure results.
Daniel obtained a $30.5 million verdict in a predatory lending trial. This verdict was ranked Top Verdict of 2016 by Daily Journal and Top 100 Verdicts 2016 by National Law Journal.
He secured a $15 million settlement with the City of Los Angeles for his client who suffered a severe traumatic brain injury after being struck by a vehicle in a dangerous crosswalk. As part of the settlement, the City Attorney has committed to improving the safety of this crosswalk to better protect the public.
As co-lead counsel, Daniel decisively won a $2.25 million jury verdict against the Orange County Sheriff's Department in a high-profile civil rights case involving sexual assault. The plaintiff claimed an on-duty sheriff's deputy raped her in Dana Point only months after another woman accused the same deputy of sexual assault. The verdict held OCSD accountable for enforcing a policy that blocked an internal affairs investigator from taking any action for seven months against a deputy accused of sexual assault, pending the completion of a criminal investigation.  As a result, during the course of the criminal investigation, the deputy was allowed to remain on duty and assault the plaintiff. The outcome was listed as a Top Verdict by Impact in 2017 by the Los Angeles Daily Journal and a Top Verdict by The Recorder in 2017.
Daniel was most recently selected to the 2022 Lawdragon 500 Leading Plaintiff Consumer Lawyers list, one of the most noteworthy distinctions the legal profession has to offer.
In 2018, he was a Finalist for CAOC's Consumer Attorney of The Year Award for his role in Curtin v. Orange County, and was named one of Daily Journal's 2018 Top Plaintiff Lawyers of California. Mr. Balaban is a new member of the invitation-only American Board of Trial Advocates (ABOTA).
His other accomplishments have also been recognized by his peers. For example, he was nominated as 2013's Trial Lawyer of The Year for a catastrophic injury case involving a fallen palm tree (Burke v. City of San Diego), which in addition to a great verdict resulted in the City of San Diego changing its policies.
Daniel's work ethic and commitment were highlighted in a medical malpractice case involving a man stricken with terminal cancer due to a misdiagnosis. The defendants attempted to delay the trial because of the client's rapidly deteriorating health. Under California law, if a terminal cancer patient dies before his case gets to trial, the case dies with him. To ensure that his client got his day in court, Daniel urgently persuaded the judge to transfer the case elsewhere to expedite the trial. Daniel argued the case three days later and won. The judge awarded the client $100,000, granting a meaningful victory just days before he passed away. In 2013, Daniel received the CAOC Street Fighter of The Year award as a result of this case.
A native of Philadelphia, Daniel received a B.A. in International Affairs from The George Washington University. After graduation he fulfilled a lifelong dream of volunteering as a combat soldier in the Israeli Army. When he returned to the United States, he worked full-time as a law clerk while simultaneously earning a law degree in an accelerated two-year program from Southwestern University.
Today, he continues to fight for justice against corporations, pharmaceutical giants, government entities, big auto makers, medical device manufactures, food companies, trucking outfits and medical organizations. His efforts have recovered over a hundred million dollars for victims of wrongdoing.
Honors and Awards:
500 Leading Plaintiff Consumer Lawyers (2019-2022); Lawdragon
"Best Law Firms" Tier 1 in Personal Injury Litigation-Plaintiffs- Los Angeles & Tier 1 in Product Liability Litigation- Plaintiffs- Los Angeles Ranking (2023); Best Lawyers
Southern California Super Lawyer (2017-2022); Super Lawyers
The Best Lawyers in America (2021); Best Lawyers
National Law Journal Trailblazers: Plaintiffs' Lawyers, 2019
National Diversity Council's 2018 Leadership Excellence Award
Top Plaintiff Lawyers in California, Daily Journal 2018
CAALA Trial Lawyer of the Year Finalist 2017
Top Verdict by Impact 2017 Daily Journal; Curtin vs. Orange County Sheriff's Department
Top Verdict of 2017 The Recorder; Curtin vs. Orange County Sheriff's Department
Finalist, "Consumer Attorney of the Year" Award, 2018 Consumer Attorneys of California (CAOC)
Finalist, "Street Fighter of The Year" Award, 2016 Consumer Attorneys of California (CAOC)
Recipient, "Street Fighter of The Year" Award, 2013 Consumer Attorneys of California (CAOC)
Finalist, "Consumer Attorney of the Year" Award, 2013 Consumer Attorneys of California (CAOC)
Professional Associations:
American Board of Trial Advocates (ABOTA)
Consumer Attorneys Association of Los Angeles (CAALA), Member
Consumer Attorneys of California (CAOC), Member